Bent Wood Tongs
As an experiment in bending and laminating wood, I designed and made this pair of maple kitchen tongs.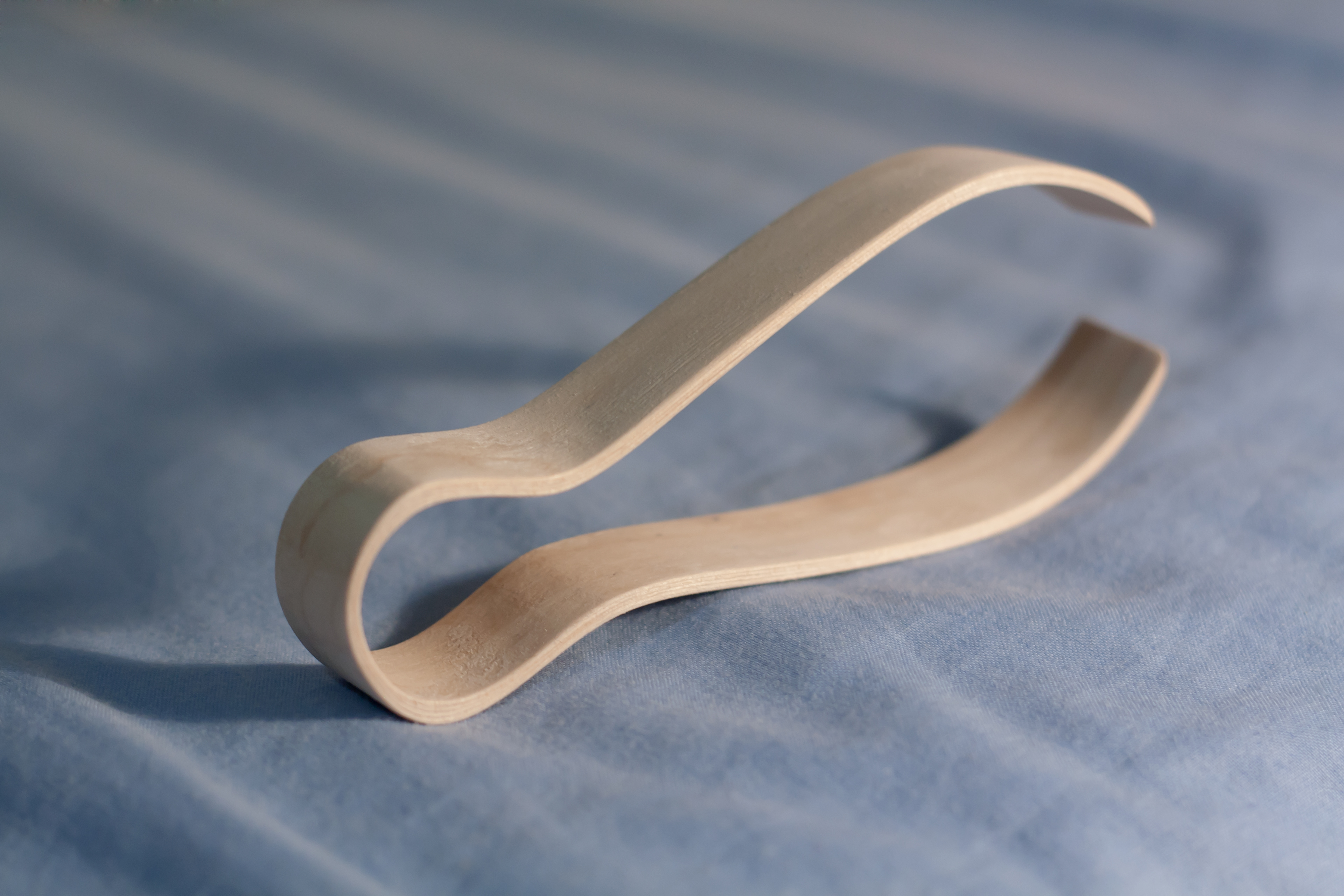 These kitchen tongs take advantage of the natural and inherent flexibility of bent wood to allow the user to easily pick up and manipulate food items in the kitchen environment. 
The tongs were built by laminating five layers of maple wood veneer with an adhesive and then using a wooden template and clamps to give them their curved shape.