Double V Jewelry Collection
DOUBLE V is a unisex jewelry collection composed of pairs of rings, bracelets, and pendants.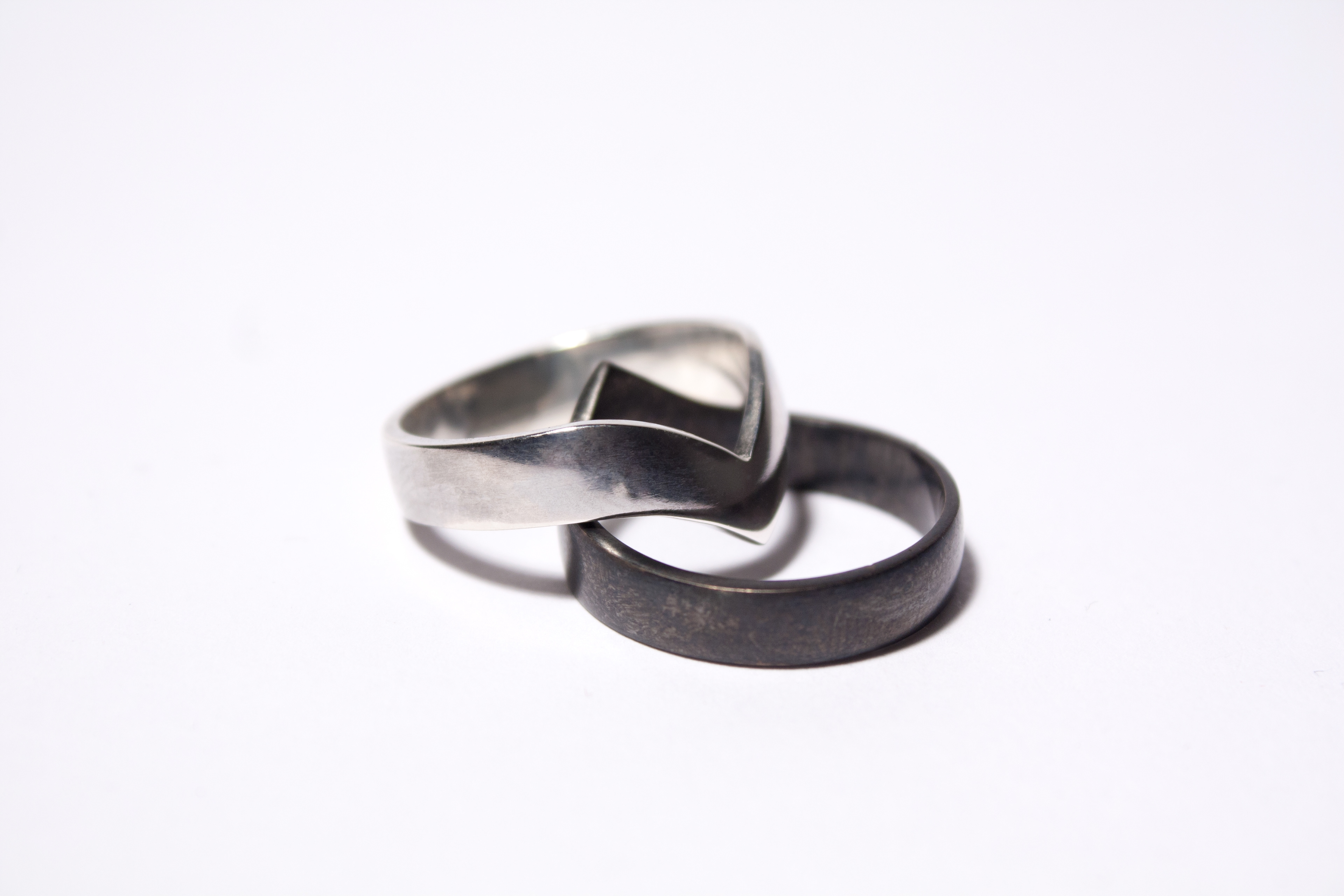 The pieces in this collection come in pairs composed of stackable silver and oxidized silver versions.  The concepts that inspired the collection are the arrow and the yin-yang.  The arrow is meant to represent the constant unidirectional flow of time and life.  The duality of the silver and black finishes represents the good and bad times in life.  Using these two concepts together, the collection communicates a feeling of hope with its reminder that whether times are good or bad, life goes on.